Hunting Games – A Hidden Object Adventure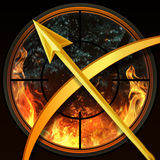 Release Date:
Current Version:
Adult Rating:
Developer:
Compatibility: iOS, Android
Rating:

4/5 from 36 votes
This Hidden Object game is a game of survivial. 24 elite champions return to the ring for another ravenous adventure of skill and wit that leaves them fighting until their last breath.
"A Game that is both challenging and engaging" – User Review
"A Beautiful Interpretation of the Hunger Games: Catching Fire" – A Friend of the Developer
Let the Games Begin.
YOU are the SCAVENGER!
– Find all the items you need to stay alive.
– TONS of Hidden Objects to find in the GAMES.
TIME is AGAINST YOU.
– Don't be too slow. The clock is not forgiving in these games.
– Timed Game Mode provides a more challenging pace.
NOTHING is as it seems.
– The name of the game is survival. An you are NOT the Ringmaster. The Game changes all the time.
– 20 + masterfully crafted scenes.
THE PEOPLE are WATCHING.
– Just like in the real Games, people will are watching and should you have the talent to stay alive long enough, you will be granted hints that can be used throughout the Games.
– HINTS will help you survive the GAMES.
FREE to PLAY!
FREE to Download!
Download free app for iPhone, iPad iOS or Android APK.
Hunting Games – A Hidden Object Adventure Screenshots